Best places to go camping in Gauteng
We are all usually discouraged from taking a holiday because we think it is a) expensive and b) that we would have to travel hundreds of kilometres. However, there are so many stunning holiday in our immediate surrounding areas we tend to overlook.
You don't have to drive all the way to the ocean or even book a flight. We will show you some of the best places to go camping in Gauteng. We might not have the beaches or coast but we do have mountain ranges and the glorious bushveld going for us.
Bushwillow Tented Camp – Muldersdrift
(source)
Attraction: It's 30 minutes away from Johannesburg and Pretoria. It is a built in a sector  of Glenburn Lodge surrounded by indigenous bush.
Buffelspoort
(source)
Attraction: There's a great variety of places to choose from, all filled with fun activities to keep the whole family entertained.
Mountain Sanctuary Park
(source)
Attraction: This is a privately owned nature reserve situated in the majestic Magaliesberg Mountains. This park remains untouched, your perfect total natural breakaway.
Hennops River Camping and Caravanning, Backpacker
(source)
Attraction: Provides a very unique camping experience nestled in a variety of natural settings. 
Deneysville self-catering, camping and caravanning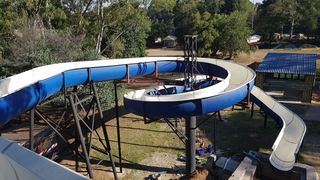 (source)
Attraction: Situated in the quiet town of Deneysville on the banks of the Vaal Dam providing you with a uber relaxing camping holiday.
Kaia Manzi Lodge, Bronkhorstspruit
(source)
Attraction: This campsite is situated on the banks of the Bronkhorstspruit Dam and provides visitors with access to a variety of water activities such as boating and fishing.
Ramestsi Eco Lodge Game Farm, Swartruggens
(source)
Attraction: Your ultimate adventure camping destination offering volleyball, mountain biking, bird watching, 4×4 trails, fishing and more.
See a place you like? Pack your bags and view our route map here, select your destination and we will get you there.