Best places to taste craft beer in South Africa
Beer in the old days wasn't close to anything it is today with countless labels fighting for the honour of tastiest craft beer. Over recent years beer tasting have become synonymous with wine tasting with many craft beer breweries in South Africa opening their doors to provide the public with a unique insight into the process of making this drink.
We have decided to show you some of South Africa's best haunts to taste quality craft beer in the form of pictures.
Kindly take note that this article should by no means be seen as the promotion of alcohol abuse but merely a fun informational blog post. We advise all of our readers to practice caution, to drink moderately and to rather take the bus home than driving while intoxicated. Stay safe, enjoy responsibly and everyone ends up having a good time.
Without further ado, here they are.
Banana Jam Café
Must taste: Hopsession by the Craft Beer Project or the Rogue 7 Hop.
(source)
Devil's Peak Taproom
Must taste: Black IPA which resembles the fire and brimstone that comes with the name of the brewery.
(source)
Woodstock Beer Route
Must taste: Take a tour starting at the Neighbourgoods Market for some Jack Black and then head to Woodstock Brewery for some more unique tastes.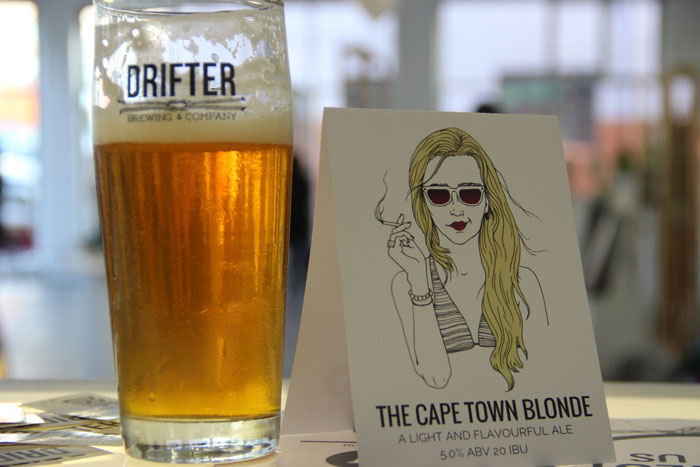 (source)
Darling Taproom
Must taste: The Darling Bone Crusher which has nothing sweet nor darling about it.
(source)
Wild Clover
Must taste: Smokey Black Dog Porter but be sure to drink it next to the fire.
(source)
C.B.C. (Cape Brewing Co.)
Must taste: The C.B.C. Bavaria Mandarina IPA or you can catch the seasonal C.B.C. Red Weiss if you are lucky.
(source)
Saggy Stone
Must taste: California Steam Ale, but be wary of the "steam-stagger".
(source)
Refreshments are permitted with the exception of alcoholic drinks, which may not be consumed on board. Greyhound has a very strict zero tolerance policy in this regard.