Celebrating #MandelaDay with the top Nelson Mandela inspired attractions revealed
Are you looking for a place to celebrate Mandela Month this year? Some place special to really take you on a trip down memory lane? We've gone on a little trip ourselves on the hunt for the most epic Nelson Mandela inspired attractions you can visit. Walk in his footsteps, do the things he did and see things through his eyes.
Robben Island
Of course this is number one on our list, it's only the beginning of everything that's set South Africa on a course to change. Go on a guided tour of the island and gain insider secrets from previously incarcerated political criminals.
The Mandela Museum, Mthatha
If you are perhaps looking for a more tangible experience, then a visit to the Mandela Museum is your best bet. Discover everything past, present and future surrounding Mandela. The museum has two main sites: the Nelson Mandela Youth and Heritage Centre in Qunu and the Bhunga Building in Mthatha. Where ever you choose to go, you will be surrounded and enveloped by all the things that made this leader great.
Liliesleaf Heritage Site, Johannesburg
Go all the way back to before his incarceration with a visit to the Liliesleaf Farm in Sandton, Johannesburg. It is believed to be closely linked to the Rivonia Treason Trial that led to Nelson Mandela's incarceration.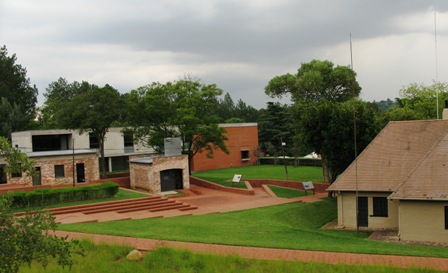 Mandela Capture Site, Howick
Discover what can be achieved with a little amount of creativity and a big vision. The sculpture forms the heart of the location turned monument where Nelson Mandela was taken into custody by the police in Howick.
Nelson Mandela Square, Johannesburg
You do not necessarily have to spend the day in somber locations. Many tourists flock to Nelson Mandela Square in Sandton to have their picture taken in front of the iconic statue of Mandela. The square is a hub of activity with loads of things to see and do, a jovial way to spend your Mandela Day. There's another statue in Cape Town at the entrance to the Groot Drakenstein prison.
Mandela House Museum, Soweto
Take a turn into Vilakazi Street and pay a visit to number 8115. The Mandela House Museum is where Madiba lived with his wife Winnie and their two children from the late 1940s. A tour of this museum will give you a unique insight into the humble life of our former president.
As you journey to these iconic places, it is only fit that you should do so comfortably. Book your ticket with Greyhound and let's take you on the journey of a lifetime.