Celebrating 10 UNESCO South African World Heritage Sites this Heritage Day
Take a journey with us and explore the 10 UNESCO South African World Heritage Sites this Heritage Day
South Africa is filled with extraordinary heritage sites, both natural and manmade, and some are the most extraordinary visits not only in the country but in the world. South Africa has no fewer than 10 UNESCO World Heritage Sites which testifies to the wonderful homage of the variety of the cultural, historical and national treasures on our doorstep just waiting to be explored!
With over 36 years operating as one of South Africa's favourite and trusted interprovincial bus travel services, Greyhound has a deep connection to the heritage, culture and roots of South Africa. Greyhounds route offering links most corners of South Africa and have connected millions of people. We're all about uncovering every last bit of heritage and celebrating it.
Take a look at the 10 UNESCO South African world heritage sites to explore this Heritage Day.
Robben Island, Cape Town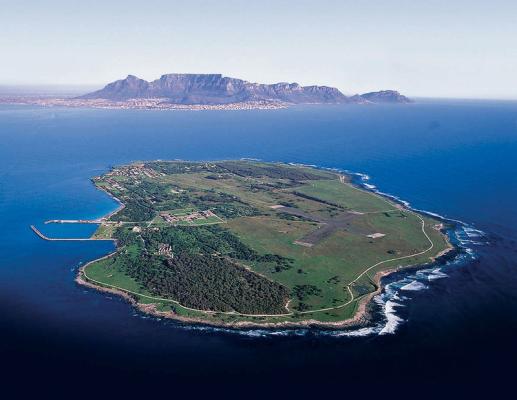 Explore one of the most famous historical heritage sites of them all. Yes, Robben Island!  Made most famous by Nelson Mandela's incarceration, its extraordinary human history umbrellas hundreds of years. Some of the other famous names held on the island include the Xhosa prophet, Makhanda Nxele, some 150 years before Nelson Mandela was even born. Plan your trip and book your Greyhound bus ticket to Cape Town.
See more information on Robben Island Tours 
The Cradle of Human Kind Heritage Sites , Gauteng
A history that runs for millions of years, the Cradle of Human Kind is not only an extraordinary visit for its sheer, khaki-draped beauty but more so for its sense of place in our global story. Home to the Sterkfontein caves and some of the world's oldest Hominid skeletons, it is a day's wonder of ancient history. So close to Joburg and worth a visit, this is one of the South African World Heritage sites that the whole family will love! Book your Greyhound bus ticket to Johannesburg and visit The Cradle of Human Kind.
uKhahlamba-Drakensberg Park, KwaZulu-Natal
The Drakensberg is one of the best known and most visited places in South Africa. It is filled with breath-taking views and extraordinary wildlife. A sense of majesty. It extends over a huge space, from KZN into parts of Lesotho. It is widely regarded as a premium destination for hikers and mountain climbers around the world. Take a bus to Mooi River to start your journey to uKhahlamba-Drakensberg Park, KwaZulu-Natal.
iSimangaliso Wetland Park, KwaZulu-Natal
One of South Africa's most popular destinations, iSimangaliso Wetland Park stretches from Kosi Bay, virtually on the Mozambican border, to Cape St Lucia in the south. It is made up of a series of beaches, coral reefs, lakes, swamps, wetlands, woodlands, coastal forests and grasslands that are home to a diversity of bird, animal and plant life of pristine natural ecosystems. If you want to immerse yourself in nature, this one is for you!
Cape Floral Region
Situated in the Western Cape and parts of the Eastern Cape provinces of South Africa, the Cape Floral Region is significant for being one of the world's most diverse and abundant floral areas. Covering about 78 555 square kilometres, this region is home to a fifth of all vegetation in Africa! Choose Greyhound to get you to the Western Cape or Eastern Cape for a sight to behold and a story to be told! To uncover more about the Cape Floral region, read more here.
Mapungubwe Cultural Landscape
Once the largest Kingdom in South Africa, Mapungubwe was abandoned in the early 1300s leaving behind a rich heritage left by generations passed. Be left humbled by the almost untouched remains of the palace sites, as well as two earlier capital sites. Get a glimpse into the reason South Africa is a country of such diversity when visiting the Mapungubwe Cultural Landscape.
Richtersveld Cultural and Botanical Landscape, Northern Cape
Far from the lives that most of us live, tucked away in the north-west corner of South Africa, is a heritage landscape of endless horizons and an epic sense of emptiness. It is the Richtersveld Cultural and Botanical Landscape, which contains some of the oldest peoples and habits on the planet, and an absolute sense of pure Africaness. Owned and managed by the Nama community, it is a land of extreme temperatures characterised by a harsh, dry landscape but dedicated to conservation.
Vredefort Dome
Located just outside of Parys, Northern Free State, you can visit the oldest and largest meteorite impact site in the world, The Vredefort Dome! A crater almost 40km in diameter, the Vredefort Dome offers a visual wonder as well as a variety of activities to be enjoyed!
Khomani Cultural Landscape, Northern Cape
This harsh arid landscape contains evidence of human existence dating back to the Stone Age. Here you will find a small group of the Khomani San people who have inhabited this land for thousands of years and have developed and adapted to survival in these extreme conditions. Covering 959 100 hectares and forming part of the Kgalagadi Transfrontier Park and the Kalahari Gemsbok National Park, the Khomani Cultural Landscape will take you on a journey of adventure and discovery!
Barberton Makhonjwa Mountain Land
Travel back in time when exploring the Barberton Makhonjwa Mountain Land, home to one of the oldest geological structures in the world. The natural beauty and wilderness are scattered with rock art from the ancient people who once inhabited the land as well as archaeological remains. Take a guided cultural tour to make these mountains come to life!
South Africa is a country filled with so many historical, majestic and downright intriguing heritage sites waiting to be explored! Book your trip with Greyhound today to explore 10 UNESCO South African World Heritage Sites this Heritage Day!   www.greyhound.co.za | 011 611 8000 or 0873520352 | terminals | trusted ticketing partners.
Happy Heritage Day!